Have you ever wanted to generate revenue through advertising adult web sites? Maybe you have, but didn't know the right segment to get into, or wondered what types of adult affiliate programs had the highest revenue potential. One specific segment you should definitely consider is webcam affiliate programs. Adult webcam sites enable users to watch and interact with live models over streaming video and audio in an incredibly immersive experience where the user and performer can have a one-on-one engagement featuring total nudity. It is the latest and possibly the most profitable affiliate program type around.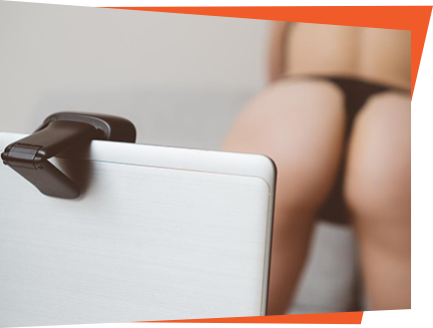 By sending customers to our webcam affiliate program, you have the potential to make an extraordinary amount of cash. When they sign up and purchase a package of minutes they can use for talking one on one with performers, you earn cash!
Webcam affiliate revenue is some of the highest in the industry
– and customers come back time and time again to refill their minutes. When a customer enjoys the experience they have with a particular performer, they often spend considerable sums to build on the relationship and to see their acts in many different ways – potentially earning you more and more revenue as they do so.
In the meantime, get your ChatDollars® affiliate account started now and get ready for the upcoming addition to the program!
SIGN UP FOR ChatDollars® AFFILIATE PROGRAM